Ever since the wedding, and even before the wedding, I have had my heart set on a multi-opening picture frame for photos of the event. Not the most original idea in the universe, I know, but I thought it would be a more tasteful way to display my pictures than having them in small frames all over the room. So I looked at Kohl's, Target, and Hobby Lobby (my home-decor resources are limited due to where I live) and couldn't find the perfect one. Granted, the one I had in mind was more or less exactly what my friend got from Costco in 2008 so the chances of finding the exact same one were limited. BUT!  The search for the perfect multi-window picture frame has come to an end, as I found, ordered, and received one from Crate & Barrel! Here's the frame…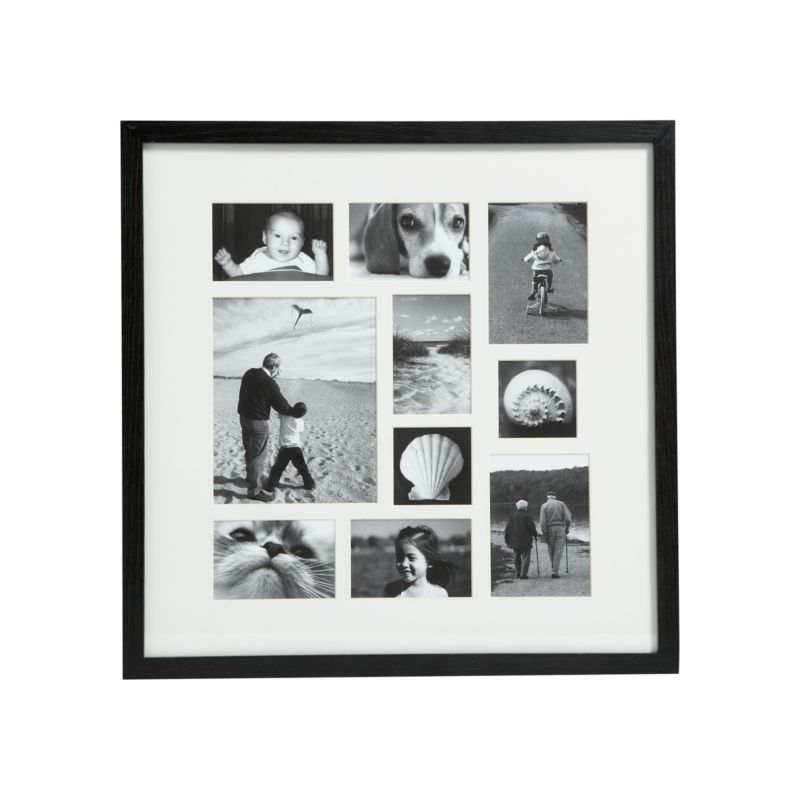 Here's what it would look like in my expertly-styled entryway (assuming I had the extra $100 to get two more of them)…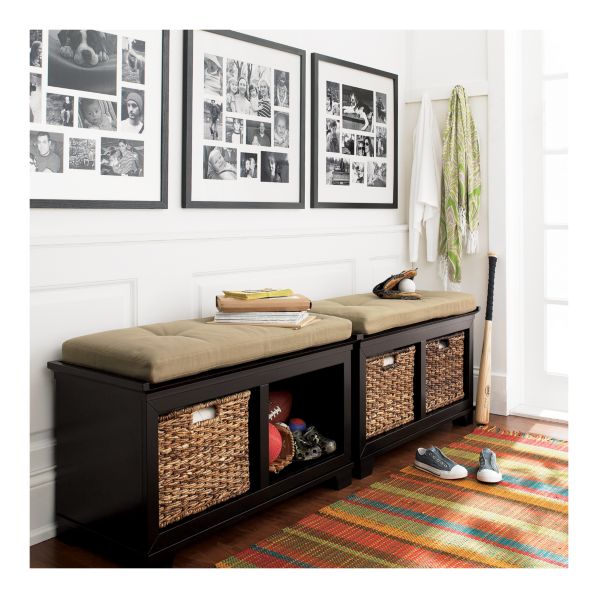 But all joking aside, I really do have a picture of how it turned out with pictures of me and people I know in it instead of strangers and strangers' pets. And it was a one day job, thanks to Wal-Mart being able to print an 8×10 in-store. Trust me, the only time I'll endorse Wal-Mart is for the photo lab.
Funny story, about actually getting the frame. You may have noticed me talking about never seeming to connect with the UPS/FedEx guy (due to being at work) and how a few intended packages have slipped away. Like the mystery package from Georgia I never got and don't know who it's from. Anyway, yesterday as we were shutting down Amics and I was taking the trash out to the dumpster, I saw the FedEx truck, ran over, and waited till the guy came back. I signed for my package and asked him to please leave it at the door even though I wouldn't be home. Worked like a charm.
That was a little rabbit trail, wasn't it? Well, here it is, the moment you've been waiting for. Let's play another round of Watch Staci's Camera Turn Straight Lines into Bended Lines! I mean, um, a picture of the finished product.
I'm not as into black-and-white as the Crate & Barrel product stylists are. I like to think I'm a little more colorful than that. Not to say that I won't someday put black and white pics in it. Just not today.